Thanks to our new finish line the product range of Elodie Italia is extended and enriched.
Spring has finally begun and, as often happens with the arrival of beautiful season, all of us want to change our look. In everyday life we ​​go from loose hair over the shoulders, very natural, to a simple "ponytail", to very sophisticated hairstyles to show off in the evening or for special occasions. In 2019 spring-summer season hairstyles have soft volumes to touch the head and give a lot of femininity, basic principles of the philosophy of Elodie Italia. They can be worn with fringe, combed to the side, or all backwards to leave the face free and make the eyes shine. To give a natural styling, hair strands are fixed with waxes or modeling pastes which, in addition to holding for hours, give greater volume to the hair.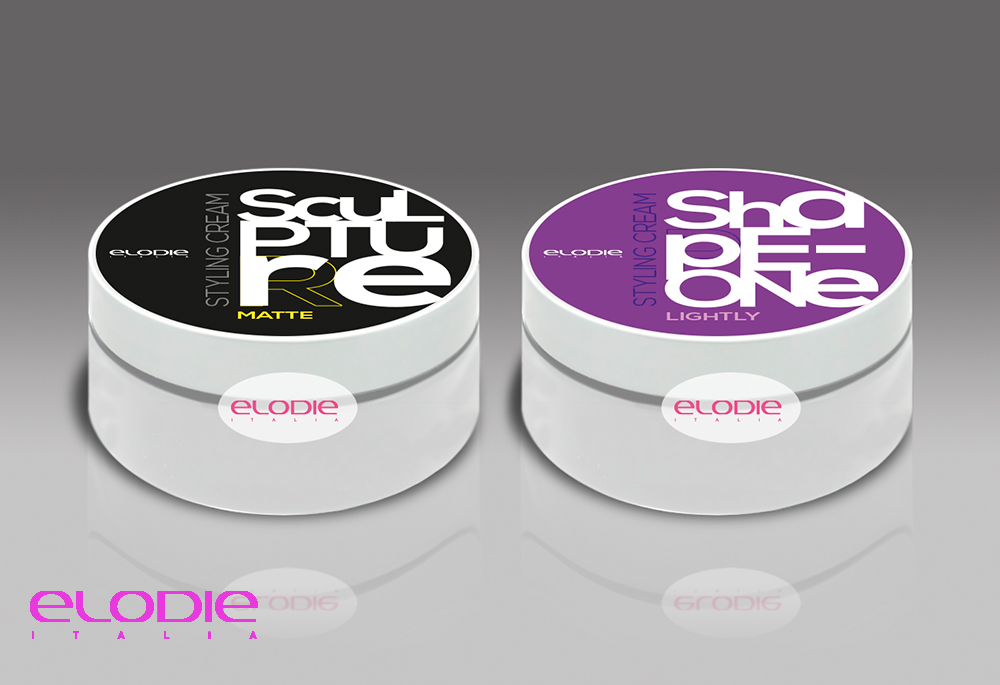 Brilliance, style and fixing according to nature
From mid-April the range of high-profile Elodie Italia products is enriched and expanded… The new finishes have arrived: wax and modeling paste to perfectly finish hairstyles at any time of the day, from the simplest to the most complex. Finish products by Elodie Italia, rigorously Made in Italy, based on active plant ingredients, shape, volumize, polish, define and fix, enhancing the shine of the hair, without making them sticky.
The finish category
The finishes of Elodie Italia allow you to play with your own inspiration. To emphasize the movements giving brightness to the hair strands, create impeccable and long-lasting looks. Perfect to be used on dry hair or to shape short hair, once the blow dryer is finished, to give a perfect touch to your gathered hairstyle. They can be used on all types of hair to ensure a flexible hold. They are unisex products. The male audience, always very demanding, will not be disappointed by our matting modeling paste with a rich and enveloping fragrance. It gives definition to the most complex styling. The effect is natural but strongly defined, the style is perfect and the hold is excellent. It is suitable for medium-short hair: it is used to create crew cut with spikes and crests that are very fashionable among men at this time.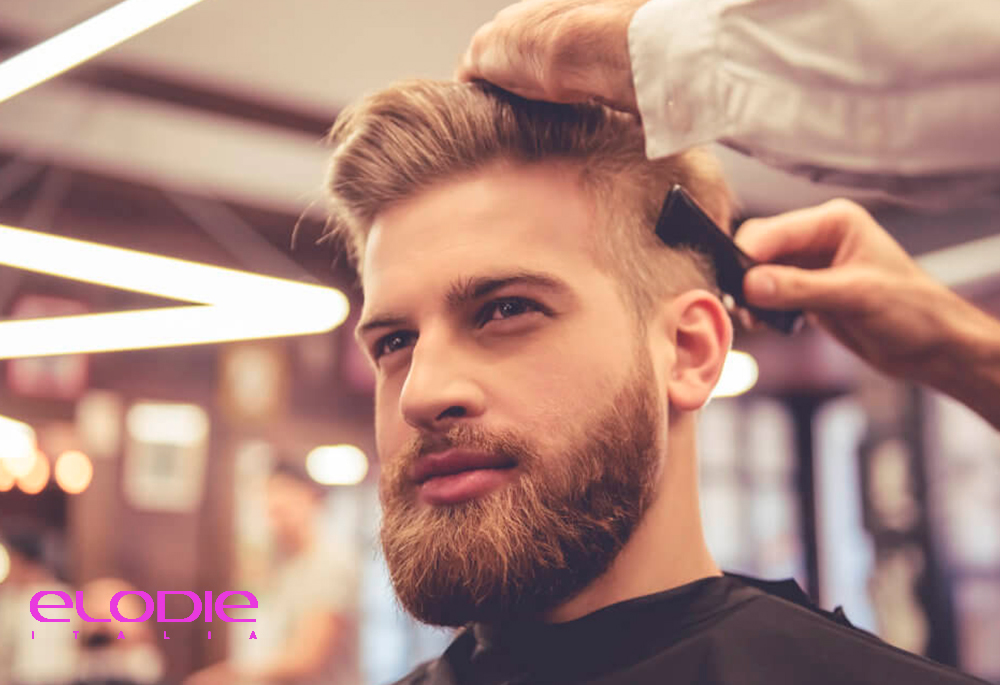 The antioxidant properties of Vitamin E provide the hair with hydration, nourishment and an effective barrier against aging. Thanks to the beeswax, consisting of a mixture of water-repellent lipids, it applies a protective action on the outer layer creating a film that avoids the excessive loss of water while maintaining hydration. And for those who love the wet look? Elodie Italia has created a water-based modeling wax. The texture is soft and not sticky for an easy and fast application, ideal for any type of styling, even the most complex. Our was makes hair bright and hydrated, without weighing it down and leaving no residue on washing, thanks to the active ingredient based on panthenol. To achieve a luminous effect whether it is an updo or a loose braid or a side pony or a medium-short haircut, just apply a small amount of product on damp or on dry hair or lengths to separate each lock of hair. The 100 ml Elodie Italia jars for finishing & styling can be purchased in our online store, or directly in our hairdresser salon. They can be used safely even at home, after you have identified the most suitable product for your hair and the finish you want to achieve. Our hairstylist experts are ready to offer advice based on your needs. To enhance the image, the beauty of your face and your creativity, the new waxes and modeling pastes by Elodie Italia are the natural complement to a styling head of hair.
For more information, contact us: info@elodieitalia.it