A new hair style or a new colour is something that is unquestionably gratifying. It enhances and tells the unique and special character of each person. Chemical treatments leave the hair dried up, damaged and dull, and these are consequences which are often difficult to contrast and resolve. For these cases, Elodie Italia has studied and realized a specific hair treatment, transforming its Baths for hair stem into a real beauty elixir even for the dullest of hair.
Perming, ironing, dyes and discolourations can weaken and dull out the hair, especially if performed with products that are too aggressive and free of moisturising and protective agents. It is therefore necessary to intervene by restoring the necessary nourishment to the hair to find its natural beauty and health. But which are the Baths for hair stem most suited for this purpose?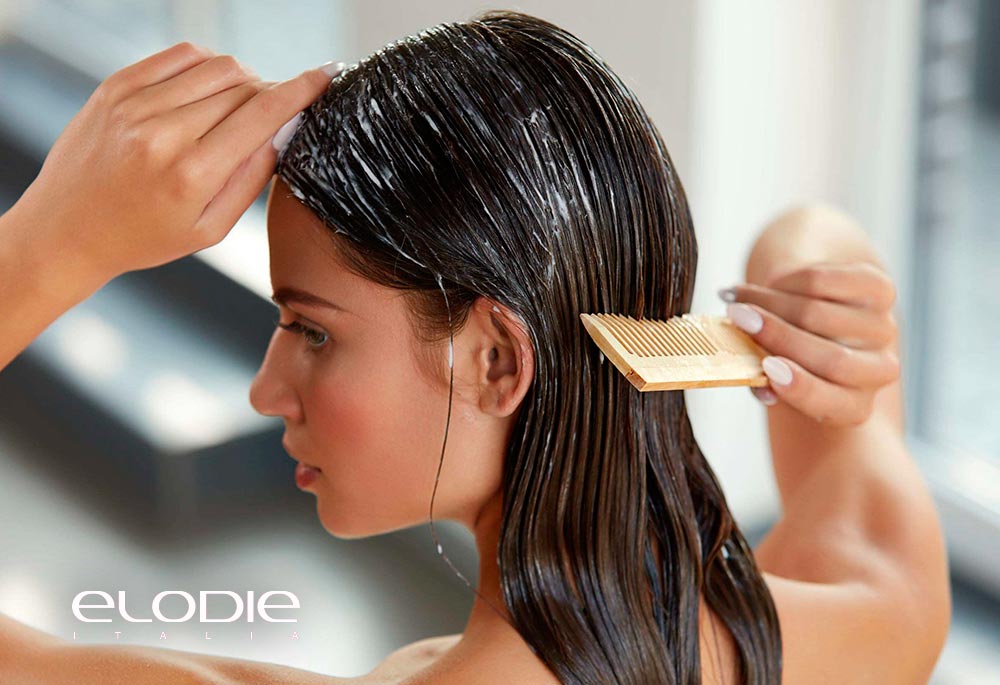 In the case of treated hair, the use of the intensive line and the smooth e-spray are ideal to restore the proper nourishment of the stem. Witch hazel also helps soothe scalp reddening, one of the most common consequences of very aggressive hair treatments. The baths for hair stem suitable for this type of situation are Rinascere dal grano (n.1) and Intensamente amamelide (n.3).
For particularly damaged hair, it is important to restore a suitable level of hydration and nourishment as soon as possible. The Baths for hair stem Intensivo colore (n. 4), Intensivo rivitalizzante (n. 6), Intensivo massimo nutrimento (n. 7) and Intensivo brillantezza e colore (n. 8) ensure extraordinary results, thanks to the intensive line, to the shine line and its conditioner, rich in shea butter and jojoba oil.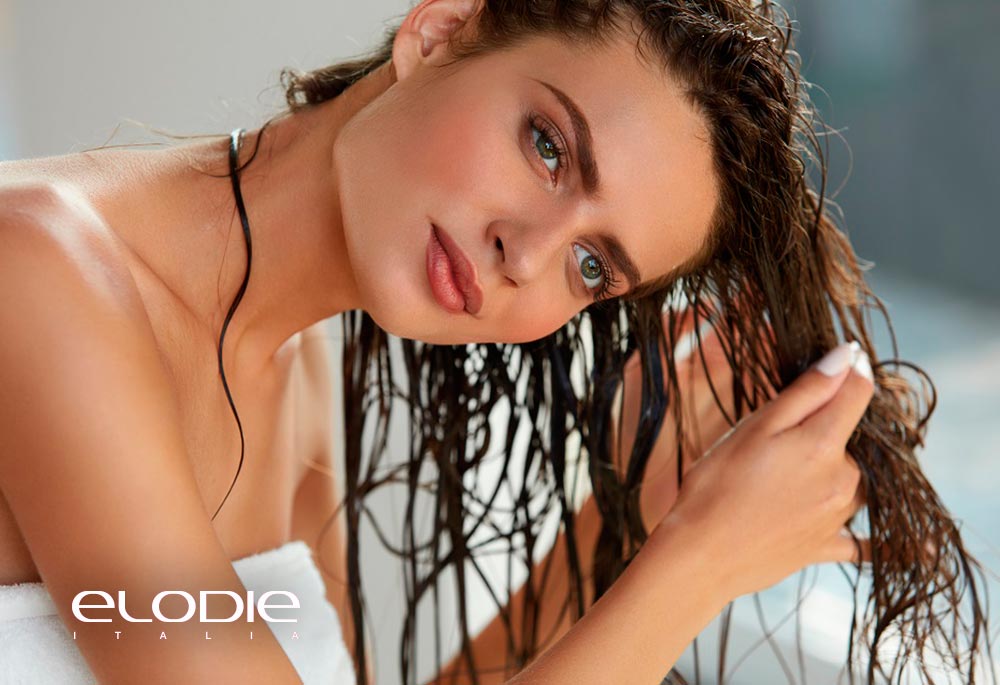 Thanks to the treatments of Elodie Italia, the hair will recover its natural softness and brightness. And for even more durable results, the use of the Steam Bath will increase the degree of absorption of the active ingredients contained in the cosmetic lines. Find the Baths or hair stem kit in all Elodie Italia partner shows, or online in our e-store.