Every hairdresser knows how difficult it is for their clients to keep their hair nourished and hydrated, especially after summer. Stress, excessive use of hair dryers, straighteners and the use of low-quality products contribute to weakening the hair stems and drying the scalp. That's why, in addition to our cosmetic lines , we also thought of different treatments to strengthen and brighten up the lengths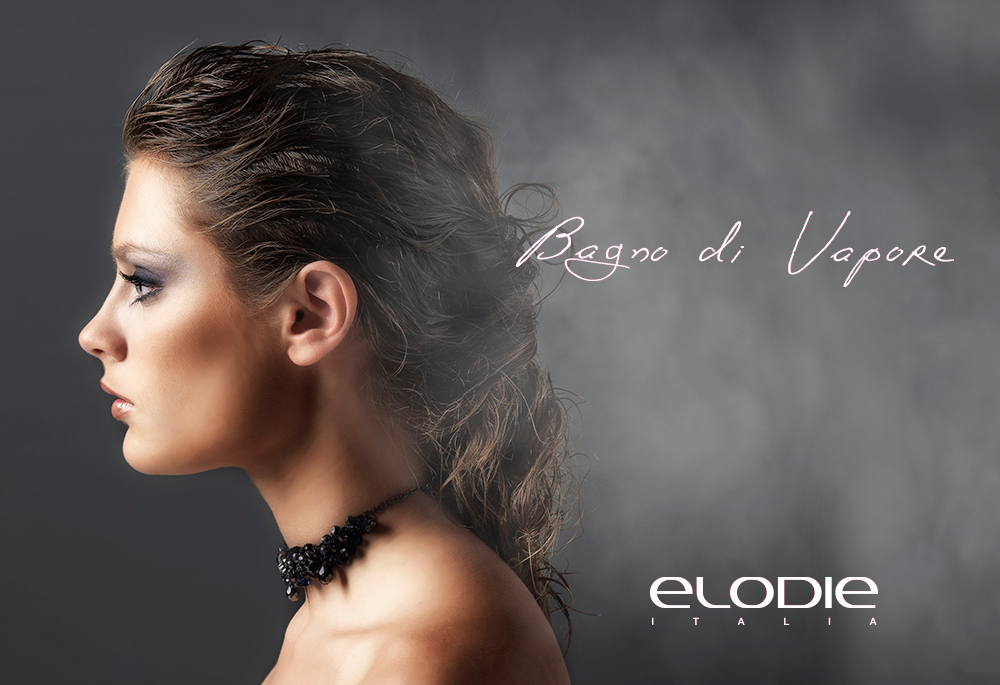 After presenting you all the benefits of the Baths for hair stem by Elodie Italia, today we would like to introduce you to our new Steam bath, created to penetrate deeper inside the hair and nourish it with its active ingredients. This treatment will complement and enhance the effectiveness of the Baths for hair stem: and if combined with the Shine  and Intensive lines, it will help the moisturising action of the substances, which will better penetrate into the scales of the hair thanks to steam, used in place of the preheated turban. The Steam Bath, together with the Baths for hair stem, will ensure greater hydration, brightness and shine: a real cuddle for your hair, which is able to restore its full wellness and health.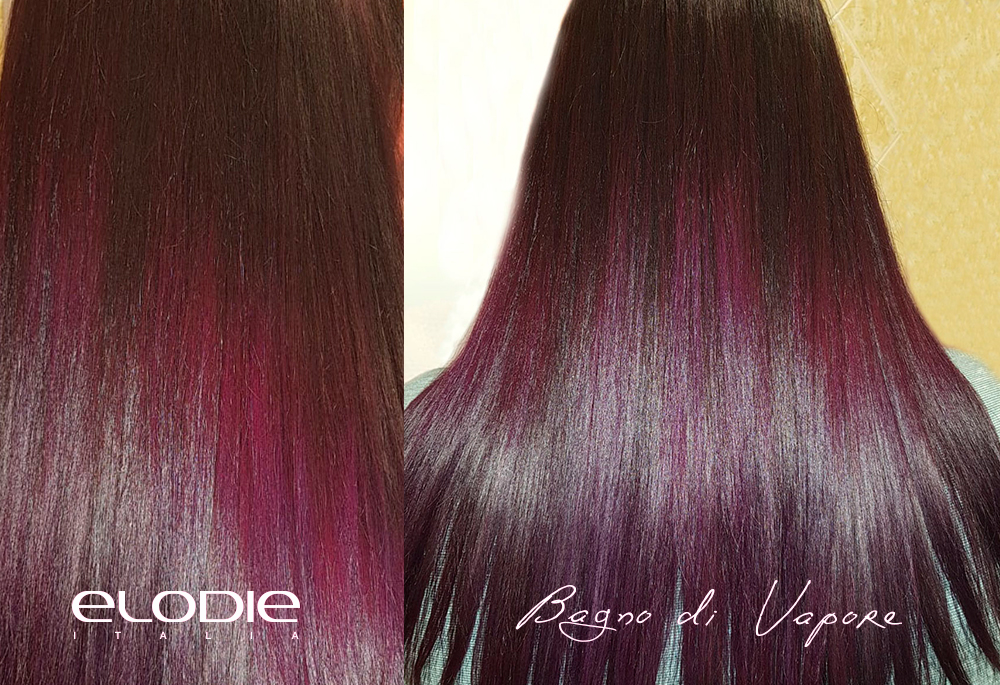 After applying the conditioner according to the selected treatment, simply direct the steam flow on the lengths before proceeding with the rinse. The duration may vary depending on the chosen treatment: 3-4 minutes for cosmetic purposes and up to 10-15 minutes for a more intensive action, depending on the length of the hair. The Steam Bath can be carried out manually using a compact vaporizer that will be supplied individually or together with all other products necessary for the treatment.
You can not use the steam, if you have applied the Baths for hair stem "Intensive brilliance and colour", or if you have just done colouring, these are the only two exceptions: in the first case because you will have to use a straightener and papers, in the second because you would risk washing away the colour. Once again, you can count on Elodie Italia's solutions, which are rich in healthy nutrients and yield effective results, by being able to restore the natural brightness, wellness and deep hydration of the hair.
Would you like further details? Write to us, Elodie Italia is at your disposal!