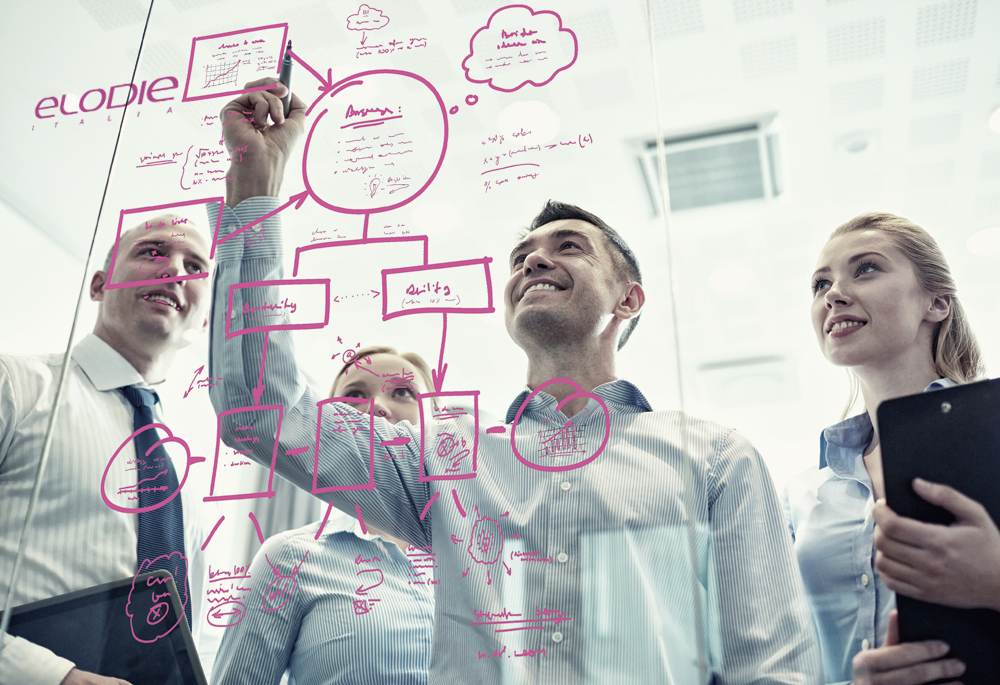 In 2018, Threedom helped Elodie Italia implement refresher courses. This extraordinary collaboration has brought many excellent results and has allowed us to focus on specialized skills at the service of all our partners.  The last event scheduled for 2018 will take place Monday November 12 and the whole day will be dedicated to colour techniques and to the latest fashion trends.
We are happy to announce that the collaboration with Threedom will continue in 2019. We are also planning to host an increasing amount of refresher courses, in order to provide clear answers and effective solutions to our beauty salons:
fashion cutting courses for men;
basic hairstyle techniques: best use of hair dryers, hair straighteners and hair curlers;
essential notions of photography with your smartphone for communication on social networks;
administrative and economic management of your shop;
many free courses for all Elodie Italia customers: correct use of

the Steam Bath products and treatments

 and Bath for Hair Stem, and many other workshops.
Elodie Italia aims at becoming a reliable reference point for hairdressers who are committed to offering only the best and effective treatments for every type of hair, just like you. In addition to this, we will support all aspects of your daily activities in your salon, offering you our knowledge and our specific advice.
Elodie Italia: passion and professionalism at your service.