Your beauty salon deserves only the best. Elodie Italia knows it all too well, and it is committed to offer customized solutions and professional advice to its partners every day through great products that aim for excellence.Christmas is an important moment both for hairdressers like you and for your customers. It is a time of year when all people want to take care of themselves, pamper themselves a little and emphasize their beauty and well-being. Elodie Italia has therefore studied a series of tailor-made solutions for your salon, ideal for this period of the year.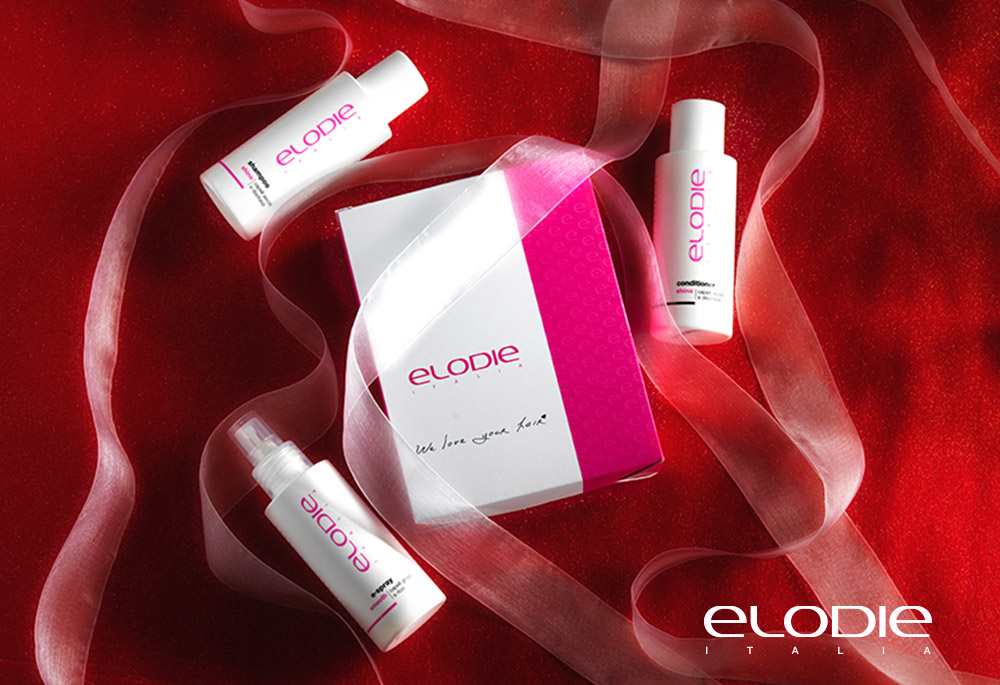 Our Christmas packaging is an elegant and refined white box in soft touch cardboard, delicately decorated with a pink Elodie Italia logo. Inside the box, you will find our 100ml line of shampoo, conditioner and smooth e-spray in a combination available in the three cosmetic solutions: shine, form and intensive. Each package will include a detailed and easy-to-understand brochure, to accompany each treatment with instructions and advice for use with the various products – the smooth e-spray in particular. With this exclusive idea you will be able to offer each customer the best solution for their type of hair. For Elodie Italia, quality rhymes with "customized". The hairstylists who will buy our Christmas packages will be given pretty silver cardboard strips with the logo of their salon, for maximum customization. The attention to detail and Hair Image of our hairdressers is what makes Elodie Italia a special world, where the study of your image goes through every aspect of your store's life: banners, business cards, signs, logos, branded products and much more.
Perché è dalle piccole sfumature che nascono le grandi storie come quella del tuo salone, sempre in compagnia di Elodie Italia.