For Elodie Italia, quality is a constant process, not a point of arrival. Our goal is to take care of hair to a higher level, and always offer our hairdressing partners new beauty tools. Professionalism, research and the best ingredients are what makes Elodie Italia's products a complete and innovative solution for those, like you, who want the best for their customers! It is with this spirit that today we introduce you to E-light, the new line of professional bleaching powders by Elodie Italia: two different perfect solutions to realize any technique from hair highlights to balayage, up to total bleaching.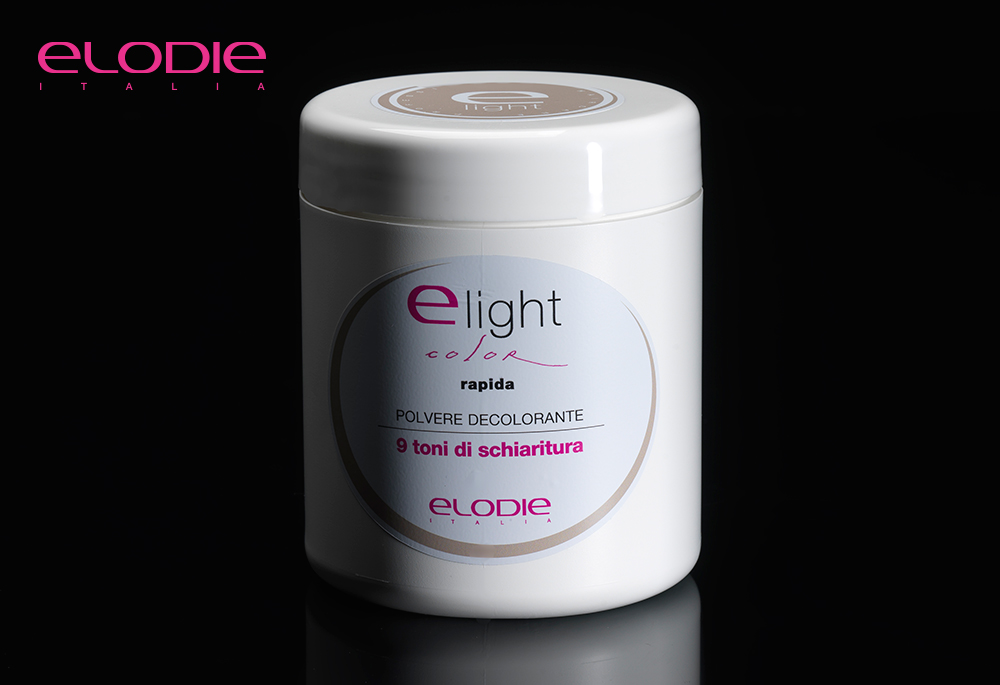 E-light colour fast powder allows you to achieve up to 9 lightening tones, all ensuring excellent results with any type of oxygen. Compact, light blue and very easy to mix: the final mixture is a thick and creamy paste that simplifies the application. E-light Sky blue compact is a blue-coloured, micro-granular powder with a very dense texture, for those who prefer a thicker consistency. The creamy mixture is optimal to help you better manage the treatment, effective up to 8-9 lightening tones in total safety.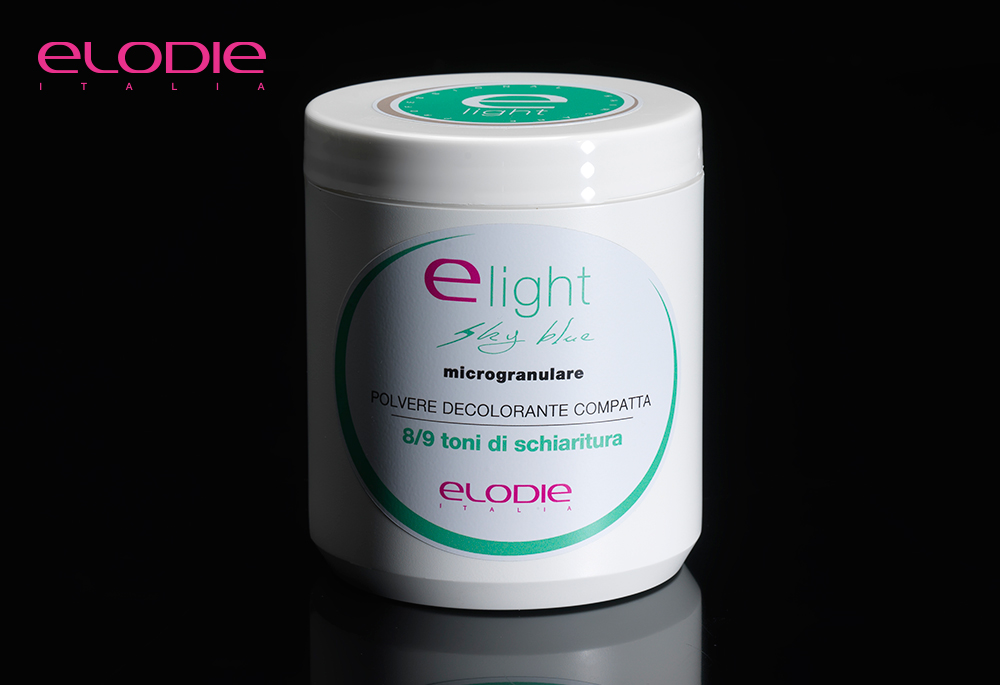 The processing time can vary from 20 to 45 minutes, depending on the type of lightening you want to obtain, the condition of the hair, the type of treatment desired and the climate of the working environment. Both E-light bleaching powders minimize the stress of hair stems, without weakening them and protecting their natural composition as much as possible, to ensure a vital, soft and luminous hair. The bleaching powders of Elodie Italia are available in a practical 500g pack, as will the new Colorlight line when it's available, made of a shampoo and two conditioners: one to ensure bulkiness and lightness, the other for greater softness and brightness. At the end of the treatment you will also find the Smooth Colorlight to give your customers great nourishment and hydration for any type of hair.
E-light and Colorlight will be the new beauty elixirs to complete the offer of your salon and give your customers professional and 100% safe bleaching treatments